The benefits of comparing campervan insurance quotes
Take your time to compare each individual insurance cover before making a final decision, here are some great benefits that you will receive by using motorhomeinsurance.org.uk:
Finding a plan that provides the level of cover that you want
Finding a plan that incorporates the different features that you are looking for in your cover
Being able to find cover that fits in with your budget
Making sure that you get the best value for money on your campervan insurance through a combination of adequate cover and affordable prices
What to look at when you compare campervan insurance
Make sure you consider the following 5 points before purchasing your insurance:
The features and benefits of the cover
The cost of the cover
Any exclusions and restrictions
The payment options available
The excess level
How to compare campervan insurance
Using a simple but effective search and quote facility, such as the one provided by us, means that you can browse and compare a range of campervan insurance plans and providers under one virtual roof. You can check the cost and features of each of the plans to help determine the right policy for your needs. Head over to our Get a Quote page to get started.
Taking to the road in a campervan is always a thrill. To head off on an adventure with a planned destination or one which just takes you wherever the road leads is possibly the main reason so many people love their camper.
To go on a road trip though means having valid campervan insurance in place and as many campervans are often  bespoke conversions or home-build projects, it can be incredibly difficult to find a number of specialist vehicle insurance companies to give you comparable quotes.
This is why motorhomeinsurance.org.uk was set up – to offer a service where you can receive a number of competitive campervan insurance quotes with you only needing to submit your details once.
The service explained
At motorhomeinsurance.org.uk we don't believe in spending hours online or on the phone trying to find campervan insurance quotes when it's time to either renew an existing policy or to find a price when buying a new campervan. It's not always easy to find companies which are geared up to offering relevant insurance and initially finding specialist insurers can be time-consuming.
The service offered takes the stress and frustration out of finding quotes for your campervan and also giving you a range of prices so you can find the best deal for your circumstances. It's vital to have the correct insurance when you take to the road, so having a number of policies available means you can look at the features to ensure you'll be covered – at a price which is great value.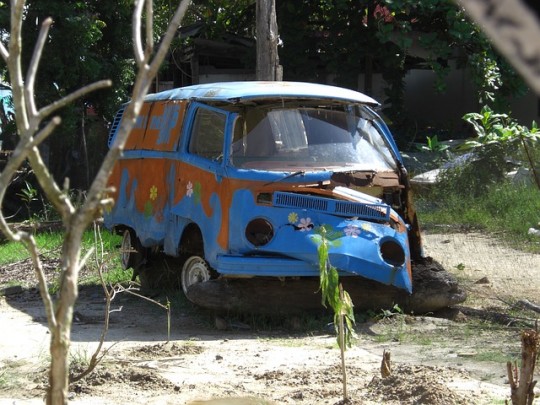 A range of benefits of using an insurance comparison service
Using a campervan insurance comparison service offers many benefits. The main one is that after submitting the form all the work is carried out for you but as well as this there's a range of other reasons:
–        No more searching for campervan specialist insurance companies
–        Being able to receive a number of quotes so you can compare like for like
–        One short form; no need to complete many pages of questions
–        You only need to submit the details once
–        You can take your time to look at the policies and prices to find the best deal for you
–        You're in control; you aren't tied to returning to your existing insurer for another year  and paying the price they require
What to do next
The next step is really easy. All you need to do is know a few basic details about the campervan and then click to start filling in the quote comparison form.
The information you'll need to hand
To receive a selection of quotes for your campervan insurance, you only need to provide a few details.
As well as your contact details so the insurance details can get in touch, you'll also need to provide:
–        Registration of the campervan
–        Make and model
–        Value of the vehicle
–        Number of miles you plan to drive per year
–        No claims bonus you hold for your campervan
–        No claims bonus you hold for any car you drive
That's really all there is to it. Complete the short form, click on 'Get Quote' and within minutes you'll hear from our partner insurance providers. Once you've made the decision as to which is the best policy for you, it's just a case of arranging payment and then you're ready to head off to your next festival, beach holiday or wild camping break in the hills.