Motorhome insurance quote comparison
Whether you already own a motorhome and you're looking for a more competitive insurance renewal price, or you're wanting to insure a motorhome you're planning to buy in the near future, you want to know you're going to get value for money and that the process will be quick and easy to arrange.
Motorhome insurance is a specialist industry so it's not quite as straight forward as looking for quotes for a car. This means that you could spend a great deal of time researching and contacting insurance companies to ask for a price only to find they either don't insure motorhomes or they are incredibly expensive as it's not their area of expertise; a waste of your time.
Using motorhomeinsurance.org.uk you can obtain a number of quotes in just a few minutes. All it takes is completing a one-page form with some basic details and before you know it you will be offered insurance quotation prices and when you've made your decision you'll be ready to head off on a road trip.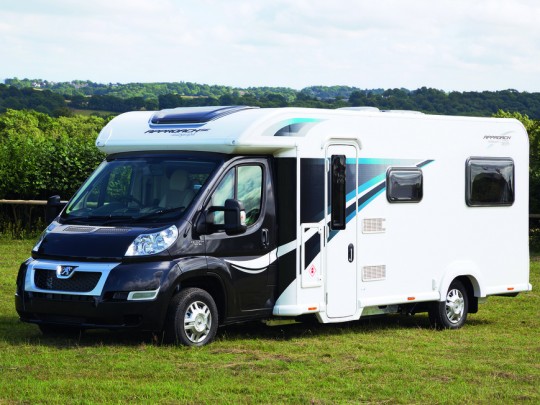 How the service works
To receive a comprehensive range of quotes is really straight forward. We work with a number of partners who believe that having a one-stop shop approach is the best way to offer motorhome insurance.
The service works through the completion of the insurance quote form and then sitting back and letting others do all the work for you.
Benefits of using a quote comparison service
Using a motorhome insurance quote comparison service makes sense. There are a number of benefits:
–        The form is straight forward to complete
–        It's simply a one-page form; no need to spend a huge amount of time completing many pages of questions
–        Only complete the details once rather than repeating the information to each insurance company
–        Easy to submit
–        No need to spend hours searching for specialist motorhome insurers
–        Receiving quotes at your convenience
–        Putting you in the driving seat as to which quote is best for your circumstances
How to receive a range of insurance quotes
All you need to do to receive a selection of competitive insurance quotes for your motorhome is to complete the form. Click to submit and that's all there is to it. Once received, you will be contacted by our partners who will be able to discuss the best price available.
To request a motorhome insurance quote, you only need a few basic details other than your name and address. These include:
–        Vehicle registration
–        Make and model details
–        Annual mileage
–        Vehicle value
–        Motorhome no claims bonus
–        Car no claims bonus
When you are contacted regarding the motorhome insurance quote price, you can take the opportunity to ask questions about the policy and the features of the cover. It's important that what is offered matches your needs so take the time to discuss the finer details; everyone needs to be correctly insured when they take to the road for a motorhome adventure and the friendly staff you speak to will be happy to answer everything you want to know.
It really is this easy to find a great quote for your motorhome so complete the form now to hear the good news.