When you're planning a trip in your motorhome which will take you past the shores of the UK, there are a number of aspects you'll need to organise to ensure you stay within the laws of the countries you're visiting.
Rules differ from nation to nation so it's wise to see what you'll need to do before, during and on the return leg of your trip.
When you know where you're heading to, you'll need to check the legislation for the following:
–          Required on board safety equipment
–          Pet care and documentation
–          Adjustments required to the vehicle
–          Documentation you'll need to carry
You'll also need to check your insurance policy covers you for travel outside the UK and how long you can be in another country and remain covered. If your current policy doesn't fit your plans,  to find the right motorhome insurance please check out our comparison page.
Safety equipment
For the majority of motorhomes and campervans, there's no legal requirement to carry any on-board safety equipment whilst travelling in the UK. Once you leave though, there are a number of items you may need and this will vary from country to country. It's wise to research what is needed for your destination, but here are some popular locations and what you must have available.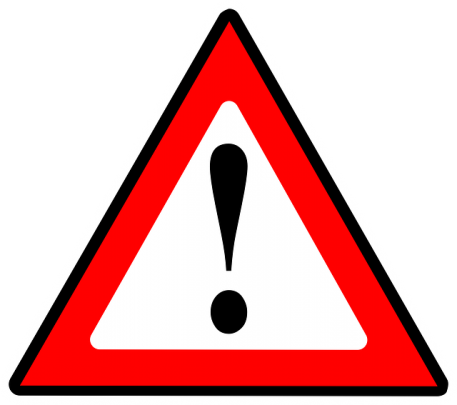 France
Warning triangle (place 30 metres behind the vehicle)
One reflective vest or jacket; the driver must be wearing before leaving the vehicle if there is a breakdown or emergency
Spain
2 warning triangles (place 30 metres behind the vehicle)
A reflective vest for the driver and each passenger
Portugal
Warning triangle
A reflective vest for the driver and each passenger; they must be in reach at all times
Greece
First Aid kit
Fire extinguisher
Warning triangle
It is important that if the country requires reflective jackets to be worn in the event of needing to leave the car and wait on the roadside then they are put on immediately. If the police stop and they are not in use there could be a fine issued.
Whilst France only requires a single reflective jacket for the driver; many families in France carry one for each passenger as an extra safety precaution.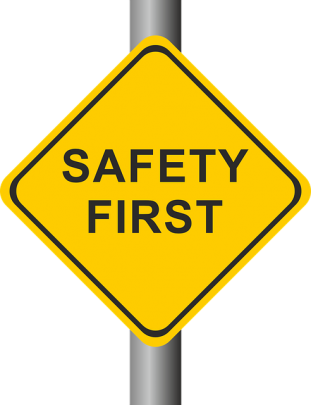 Pet care
Taking pets out of the UK on holiday is now much easier than in the past and so your dogs and cats can look forward to enjoying a holiday with you. As with safety equipment, there are variances depending on where in the world you're travelling to or from.
If you're planning a journey where you'll remain within the EU, you'll need to have each pet microchipped as a first step and this must be carried out before any required rabies vaccination  otherwise the injection will be deemed invalid. Once chipped, ensure your vet records the number on the pet passport which will be created at the time. Ask the vet to check the chip can be read as if it can't be then you'll need have a new chip put in place and a new passport issued.
After the microchipping has taken place, each pet must be vaccinated against rabies before leaving the UK.
Pets need to be at least 12 weeks old before they can have a rabies injection and then there is a minimum period of 21 days which must pass before you can travel to another EU country. Ensure the vet records the date of the vaccination in the pet passport. The vaccination must still be valid for when you want to return and boosters over the lifetime of the pet must be recorded.
You'll need a completed and up to date pet passport to travel around the EU and it must have been issued within the EU or the UK. It must be completed by the vet and include their contact details. As of 29 December 2014, a new style of passport was launched and is now the standard issue. If you have an older style one, don't worry as they are still valid.
When returning to the UK, there is a tapeworm treatment which is needed for dogs (but not for any other animal). It must be administered between 24 and 120 hours before travel back to the UK by a vet and this must be recorded in the passport. It is very important that as well as the date the treatment took place is recorded in the section marked 'Echinococcus' that the time is also shown. If the vet has not recorded the time this can lead to being delayed when boarding the ferry or entering the Channel Tunnel as the Borders Agency will need to contact the vet and could prohibit travel completely until they are satisfied the treatment has taken place.
If you've travelled directly to and directly from the following countries back in to the UK and have not passed through any other nations in between, you won't require the tapeworm treatment:
–          Southern Ireland
–          Finland
–          Malta
–          Norway
Vehicle adjustments
For many EU countries you'll need to make small vehicle adjustments to be road legal. This is usually in the form of headlight reflectors and is necessary to avoid dazzle due to the different angle of the bulbs on right hand drive vehicles.
Some countries also require a spare set of bulbs to be carried at all times; check with the regulations of the destinations you're planning to visit.
Documentation required
If stopped by the police in any country you'll need to produce various pieces of documentation. It's a good idea to keep everything together where it's easy to access so you know you have everything and it's instantly to hand.
For most countries you will need to keep the following with you whilst driving:
–          Passports of all travelling
–          Vehicle registration document (V5)
–          MOT certificate
–          Evidence of current road tax
–          Insurance certificate
–          Pet passports
If you can't produce the documents when requested, there could be a delay or even a fine issued so it's worthwhile having everything organised before heading off.
Once you have all your documentation and equipment in place you can finish packing the barbecue equipment, the food and all the other treats you'll need for a relaxing break. There's nothing to compare to the freedom of the open road and you'll return with lifelong memories of beautiful places visited and great people you've met along the way.