Buying a new motorhome; the best of 2015
If 2015 is your year to buy a brand new motorhome, it's an incredibly exciting time. Models of different sizes and layouts to choose from as well as the ever-growing range of features and accessories which can be included.
Please make sure that you have adequate insurance cover for any campervan or motorhome that you own. Compare quotes from leading insurers here.
Buying a new motorhome means researching a range of aspects before shaking hands on a deal:
–          Budget
–          Layout
–          Number of berths
–          Fuel efficiency and type
–          Features and upgrades
–          Motorhome Insurance costs
As well as all this to consider – which can result in many months of visiting dealerships to view different models, reliability and build quality are always going to be at the top of the list of aspects to think about. With the large number of manufacturers offering new motorhomes in the UK, it's not a quick decision to take.
Taking everything into consideration, here are our thoughts on the best new motorhome for 2015 for the categories of model the majority of buyers fall into; micro, compact  and family. We've looked at all the major buying decisions and if you're unsure as to which motorhome is best for you, this guide should help.
Best Micro Motorhome 2015
Manufacturer: Lunar
Model: Camper Car
Price: From £29,995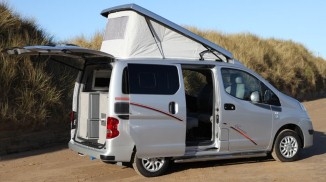 Why this is the best model in the category:
Lunar has come up trumps with the Camper Car. Designed to be used as a daily car just as much as one for holidays, it has incredible fuel efficiency, is environmentally friendly and has clever interior design features which mean a family of four can travel and live in style.
Offering 50+ mpg and with low emissions of 135g CO2, this is cost efficient whilst being kind to the planet. When not in use as a day to day car, it transforms into four berth (2+2) accommodation for great weekends away.
Easy to park and lots of luxuries such as a reversing camera and alloy wheels included as standard, the Lunar Camper Car has a comfortable living space. Complete with swivel front seats, it has a compact but very well equipped kitchen.
The sleeping arrangements are one aspect which make this model stand out. It has an innovative bed system which is a combination of a double bed in the main living space and a pair of fold out beds in the pop-up roof.
The feature which really makes the Lunar stand out though is the unique pole-less inflatable tailgate awning. Inflatable in just a few minutes using an on-board electric pump, the result is a strong and multi-functional structure.
Overall, the Lunar Camper Car is perfect for those wanting one vehicle for both the daily commute and the weekend adventures and the clever use of space mean that it's one for couples with a young family wanting to take their first steps into motorhoming holidays.
Best Compact  Motorhome 2015
Manufacturer: Itineo
Model: FB600
Price: From £46,000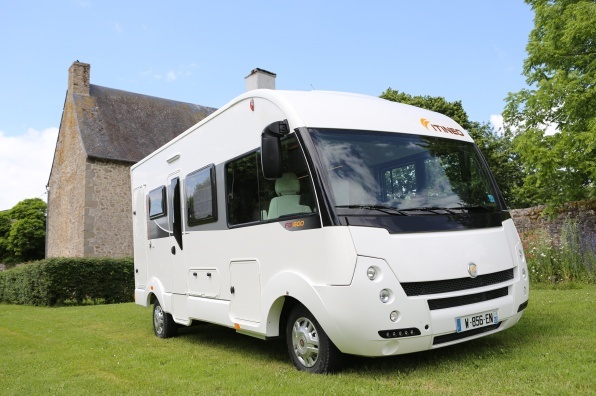 Why this is the best model in the category:
Whether it's driving through a city or navigating windy roads, the Itineo FB600 can take on all types of journey as well as offering compact size with spacious storage.
At 5.99 metres in length, there's a lot to pack into this sophisticated and luxurious feeling coachbuilt motorhome. It has a separate washroom and shower, a living room which is always accessible and a range of customisable interior colour schemes.
Itineo now look to offer just as much comfort as function and this 2015 model sees the introduction of softer feeling textiles and deeper cushions all sitting on the ever-reliable Ducato chassis base.
The key to the success of this model is the amount of storage space available and the clever use of the interior to create the largest amount of living space possible in a compact model. There's under storage areas accessible from inside and outside the motorhome and with a full size drop down bed, Itineo have proved it is possible to create a compact motorhome with all the creature comforts of home.
Best Family  Motorhome 2015
Manufacturer: Bailey
Model: Autograph 765
Price: £47,495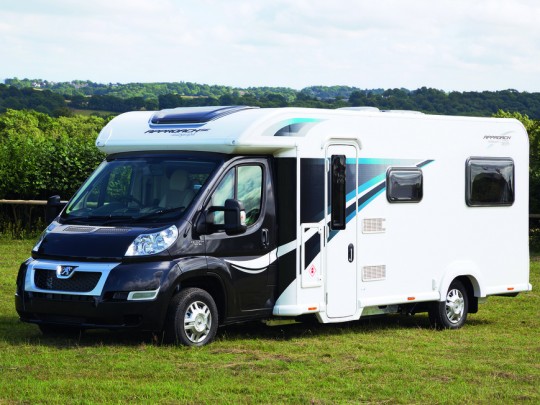 Why this is the best model in the category:
The family motorhome is a market sector which has been hit hard by recent economic problems with families looking for as much motorhome as possible for the pound in their pocket. The result over the past few years is that many have looked to the second hand market rather than new.
Bailey has turned this trend around though with the Autograph 765. The selling points which have made them a winner are the innovative design and layout as well as the important criteria for this category; value for money.
This model is generous in size and the 6 berth classification is true to its word as it really can sleep this number in comfort. It also has a three-point seatbelt for every person on board which is a crucial factor for those travelling with children. With a 6 berth motorhome the issue with other models is usually storage such as toys for the children. Bailey however has incorporated some innovative ideas so the living space can stay tidy when being used and safe when being driven as everything can be locked away.
Just a quick reminder that we offer the best motorhome insurance comparison service.
A unique design element is the fact the dropdown bed is lengthways rather than widthways offering much improved access. The rear lounge is incredibly spacious and is a great place to relax at the end of the day when the children have gone to bed at the front of the vehicle.
With an extra low Al-Ko chassis, a Peugeot Boxer chassis and a cab with all the current technology available on the market, the Autograph 765 has really put Bailey at the forefront of the family market.
Buying a brand new motorhome is always going to be a considered purchase. It's a vehicle which will give huge amounts of pleasure – as long as it's right for you. Choosing the right motorhome takes time but check out these fantastic models which are all with leading manufacturers and you could cut your search time dramatically and be buying much sooner than you expected, just make sure you have the right motorhome insurance for the vehicle you purchase.