If you dream of taking to the road whenever you want to and to head off wherever your heart desires, you'll need transport. At the most basic level you need somewhere to sleep and some method of cooking and so you are probably considering a campervan as the solution.
Before you head off and choose the first one which catches your eye, stop. Buying a campervan takes research, thought and viewing at least a couple – and perhaps more likely a fair few, candidates before the right one comes along.
Here then are the top 10 tips to help you find the campervan of your dreams. Follow these and you'll be packing your crockery and loading up your bedding in no time before driving in whichever direction you choose.
Please make sure that you have adequate insurance cover for any campervan that you own. Compare quotes from leading insurers here.
Set a budget
It's easy to get carried away and find the campervan of your dreams but to break the bank buying it. Just as difficult to come to terms with is refusing to spend less than a certain amount because you know you'll need to make compromises and you're not prepared to do that; there's a definite degree of realism needed when financing a campervan because unless you have unlimited funds you'll need to really think about how much you can afford to spend on buying it and then how much you'll need for upkeep, repairs and restoration, particularly if you're buying a very old vehicle.
Think about what you'll use the campervan for
Whilst many may feel this is rather obvious; it's to travel in, there's more to it than this.
Campervans are the smallest option available and whilst many have spent many happy months or even years touring, many eventually find them too small for anything other than occasional short breaks.
If you're using one for day trips, weekends, festivals or a couple of weeks away on holiday then campervan are great. If your plans are for longer; tours of parts of Europe perhaps then seriously think about your levels of comfort for extended period of time.
Consider the space limitations
Owning a campervan means being organised. It also means possibly cooking outdoors each day under an awning depending on the cooking facilities provided and you may need to be outside the vehicle to set up the bed at night as there will be moving of seating configurations which can't be done from inside.
Space is tight so you'll need to be able to travel light. Take the minimum amount of crockery, clothing, food and home 'essentials' otherwise you'll not be able to move around the living space. Also remember that unless it's a home conversion project you buy with a small bathroom added, the majority of campervans don't have a toilet or shower so you'll need to think about this when you're travelling and whether it's a convenience you can live without.
If you are happy to travel with a few belongings and you're clever with storage solutions, a campervan will give you a great amount of versatility. You can travel to at little cost as they use less fuel and there are fewer parking restrictions sometimes associated with owning a larger motorhome.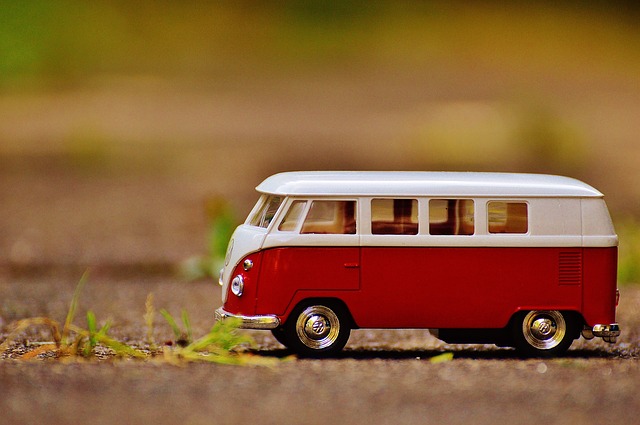 Buying privately
When buying from a private seller, you'll need to be able to satisfy yourself that the person you're dealing with is the legal owner and also ensure the vehicle is as described in the advert.
Check the chassis number and the engine number against the log book to see that they match and also carry out an HPI check. This will give details if it's listed as stolen or is a write-off and will also let you know if there's any outstanding HP finance on it.
Give the campervan a thorough inspection and if you're happy, take it for a road test. Check it mechanically or ask a professional. Services such as the AA offer an inspection, a road test and a history check for a fixed fee and you don't need to be a member.
Buying from a dealer
Dealers are great places to visit to look at the different models and layouts available. You can also check out both new and used campervans at the same time so you can make a decision about the right one for you.
You'll often pay more when buying from a dealer but you'll get extra peace of mind and many offer a 12 month MOT, a warranty for 3-6 months and a certificate of the van being roadworthy. Visit as many dealers as possible to compare prices so you get the best value for money.
Buying on eBay
There are always hundreds of campervans for sale on eBay. Listings will either be auctions or classified adverts and will usually give lots of information and photos.
It's important to remember that you're bidding to buy, not to test drive and it's always advisable to visit the seller to view the camper in person, have it checked over, look at the documentation and take it for a test drive before you bid. If they don't allow viewings for any reason at all, don't bid.
Don't get into a bidding frenzy for the sake of it; stick to your budget and if you're outbid don't worry as you'll soon find another one for sale.
What to check when you're viewing
As with buying any second hand vehicle, you'll need to check it over. The main areas with a campervan are the:
–          engine
–          bodywork
–          chassis
–          transmission
Engines need to be checked thoroughly so this is an area you need to leave to a professional unless you know your mechanics. With the bodywork look at the roof, inside the wheel arches, under the edge of the floor and around the door to check for rust, dents and filler marks.
The chassis must be checked for rust so it's a case of getting down and a bit dusty to look underneath; look for any signs of accidents at the front and rear in particular. The transmission should be leak-free of oil and there shouldn't be any knocking noises when you have the steering on full lock.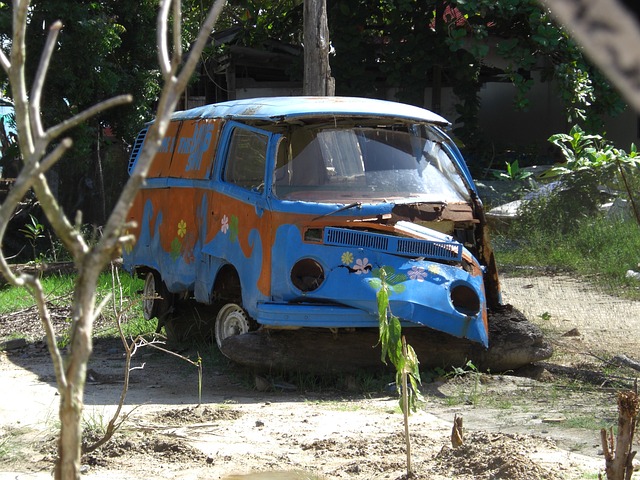 The essentials you'll need to ensure you can fit in
The mantra to repeat is to 'keep it small, keep it light' when kitting out a campervan. There are some fantastic space-saving ideas around such as collapsible bowls, pans and even kettles. Think about the amount of bedding you'll need and where you'll store it; travelling in the winter for example means finding somewhere to put a duvet and perhaps blankets during the day.
Folding furniture is a must as you'll be wanting to relax and eat outside your camper as much as you can.
Hire before you buy
If you've never had a holiday in a campervan, consider hiring one for a week. You'll find out for certain if it's the way you want to travel and you can get used to the quirks of fitting everything into a small area.
Enjoy yourself!
Once you've bought your first campervan, packed it full to the brim with everything you'll need, planned your first journey and put the key in the ignition – relax and smile. Your first adventure is one to savour and to keep fantastic memories of so hop in, head off and have fun.